Industry Leading Pump Solutions
Responsible for driving positive product yield, pumps are a critical piece of sanitary process equipment in the pharmaceutical processing, beverage manufacturing, food processing and cosmetics manufacturing industries. All of Tri-Canada's easy-to-clean pumps help ensure hygienic and sterile conditions. We offer a wide range of stainless steel pumps for long-term processing needs as well as disposable, single-use pumps that enable efficient project changeovers. Each of our pharmaceutical-grade pumps are backed by proper documentation.
Custom Pump Cat Solutions incorporating Quattroflow, Watson-Marlow, Masteflex and other pump brands

AVAILABLE OPTIONS:
1/2-5 HP frame mounted motors
Sperate VFD controls
Integrated flow, pressure and weight
Shelf locations: Top, bottom, or no shelf
Wheels: Swivel, fixed, non-marking
Tubing / hose management
Power cord wrap
Custom cart dimensions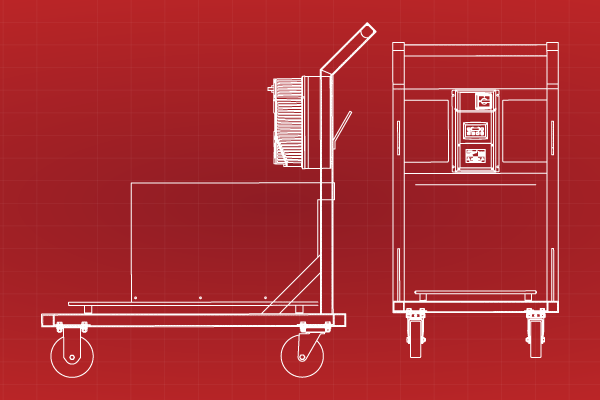 Contact us to discuss your custom project with our team!
WE ARE COMMITTED TO PROVIDING QUALITY SOLUTIONS
Tri-Canada is a proud supplier of the top product lines for biotech, pharmaceutical and food & beverage industries. We partner with the best companies to bring you an unmatched array of components to meet even the toughest application requirements. From tubing to single-use assemblies to pumping solutions, Tri-Canada has the selection you need with expert guidance to match, ensuring you get the right product for your application every time.
Speak with a Dedicated Representative today!