Custom Hose Solutions from Purity One
Purity One™ manufactures a full line of custom hose assemblies for use in biopharmaceutical applications. Available in a variety of high-grade materials, our made-to-order hose assemblies come ready to serve multiple applications under varying conditions. Also available in a single-use format, our hose assemblies can reduce cleaning validation time while maximizing production capacity and minimizing downtime.
Platinum-Cured, Braided Silicone Hose
Platinum-Cured, Double Braided Silicone Hose 
Platinum-Cured, Wire Reinforced Silicone Hose 
PTFE-SS Braided Silicone Cover Hose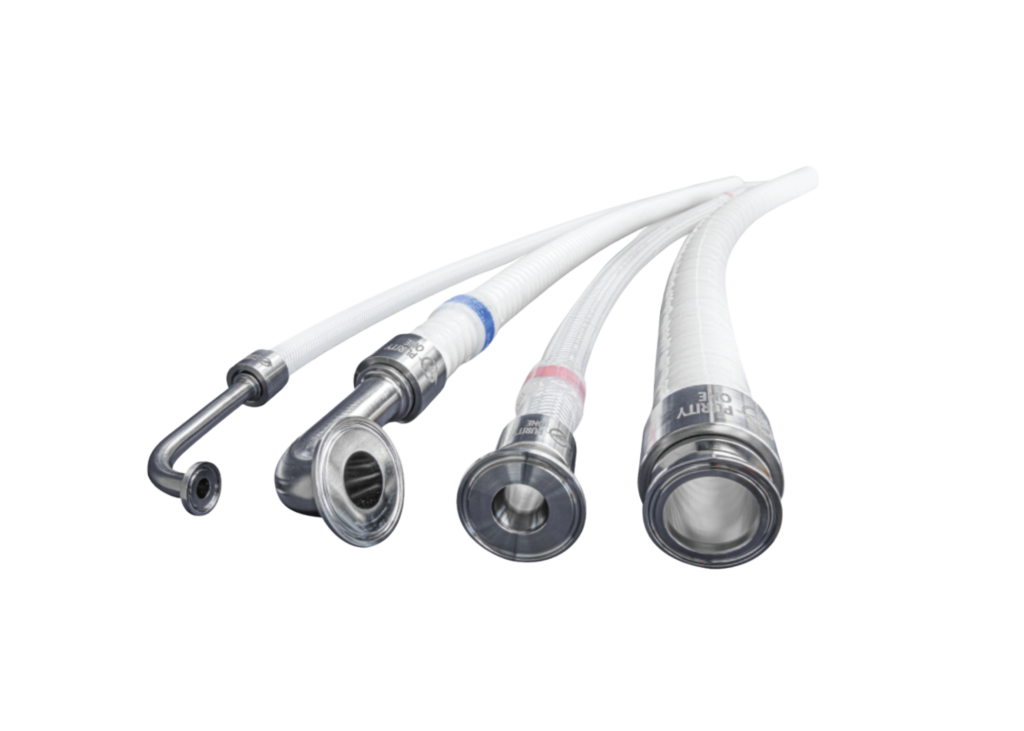 Features
CLEANROOM ADVANTAGE
Our products are manufactured in a certified ISO Class 7 cleanroom with a formal Quality Management System that is ISO 13485 certified.
COMPLETE TRACEABILITY
Our solutions are 100% lot traceable, all component documentation is available, as well as Certificates of Processing, Conformance & Sterility.
FLEXIBLE OPERATIONS
Purity One is able to rotate production schedules to fulfill your needs with unmatched speed and accuracy. Combined with optional expedited gamma irradiation services and priority shipping, we can help you get into production sooner and bring your products to market faster.
BRAND AGNOSTIC 
We work with a variety of leading suppliers to procure components quickly and accurately. 
WORK DIRECTLY WITH DESIGN ENGINEERS
Our design engineers will work with you one-on-one to design a custom solution tailored to the needs of your application.  
Downloads
WE ARE COMMITTED TO PROVIDING QUALITY SOLUTIONS
Tri-Canada is a proud supplier of the top product lines for biotech, pharmaceutical and food & beverage industries. We partner with the best companies to bring you an unmatched array of components to meet even the toughest application requirements. From tubing to single-use assemblies to pumping solutions, Tri-Canada has the selection you need with expert guidance to match, ensuring you get the right product for your application every time.
Speak with a Dedicated Representative today!