You will find Newman Sanitary Gasket Company has an unsurpassed tradition of quality, performance, customer service, distribution and development. Over the years, they have steadily grown into a single source of premium quality, approved gasket products available to the dairy, food, beverage and pharmaceutical processing industries.
Newman products are fully traceable and meet the standards of the FDA Code of Federal Regulations, Title 21, Paragraph 177.2600, all classes of the 3-A Sanitary Standards, NSF Standard 51 and 61, USP Class V1 criteria and are accepted by the USDA. To visit Newman Gasket's website, please click here www.newmangasket.com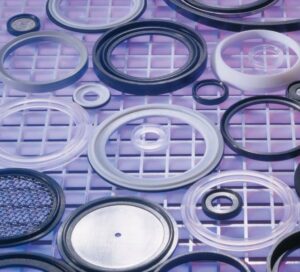 WE ARE COMMITTED TO PROVIDING QUALITY SOLUTIONS
Tri-Canada is a proud supplier of the top product lines for biotech, pharmaceutical and food & beverage industries. We partner with the best companies to bring you an unmatched array of components to meet even the toughest application requirements. From tubing to single-use assemblies to pumping solutions, Tri-Canada has the selection you need with expert guidance to match, ensuring you get the right product for your application every time.
Speak with a Dedicated Representative today!