Food Grade Rubber Hose Assemblies
Tri-Canada offers a comprehensive catalog of stainless steel and disposable hoses and tubing for pharmaceutical manufacturing, biotech, biopharm, food and cosmetics sanitary process systems.
Our food grade products can be easily cleaned or sterilized to confidently and efficiently meet manufacturers' sanitary needs. Available in a range of materials, lengths and pressure capabilities for suction and discharge applications, our products deliver leak-free performance. Complete validation packages are available. Sanitary hose assemblies, molded manifolds and closures also are available.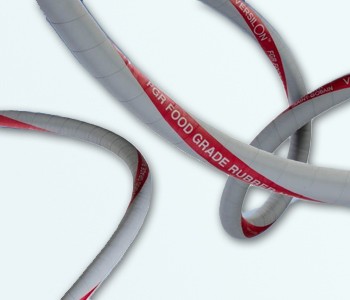 WE ARE COMMITTED TO PROVIDING QUALITY SOLUTIONS
Tri-Canada is a proud supplier of the top product lines for biotech, pharmaceutical and food & beverage industries. We partner with the best companies to bring you an unmatched array of components to meet even the toughest application requirements. From tubing to single-use assemblies to pumping solutions, Tri-Canada has the selection you need with expert guidance to match, ensuring you get the right product for your application every time.
Speak with a Dedicated Representative today!